Dog owners can address their dogs in numerous ways for excess barking.
Although bark collars are not the solution to every barking problem, it is helpful in many situations.
Why Do Dogs Bark?
Before stopping your dog from barking, you should first know what they want to say.
There surely be a reason for dog barking.
Being a responsible dog owner, you should figure out the reason for dog barking.
The ambition of the bark collar is to prevent "nuisance barks" or insignificant barking.
Best Bark Collar for Small Dogs
No bark collars are used to control the barking of the dog.
Working with these collars depends on how you use them.
No bark collars sense the vibrations in the dog's vocal cords and detect barking.
When it happened, collars offered a stimulus to the dog and warned him that this was the consequence of barking.
Small dogs bark even more than large dogs.
So most dog owners wonder, what are the best bark collars for small dogs?
Read Next – Garmin Dog Training Collars Delta Sports XC
The best collar for small dogs are as follows;
Sport DOG No Bark 10R Collar
PEDLZ MARDOG No Bark Collar
Pet Safe Basic Bark Control Collar
Garmin Bark Limiter Deluxe
Dog Rook Humane Anti Bark Training Collar
Sport DOG No Bark 10R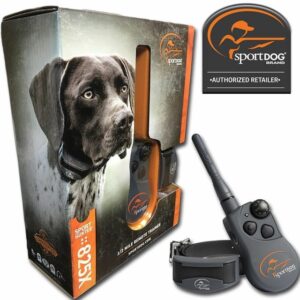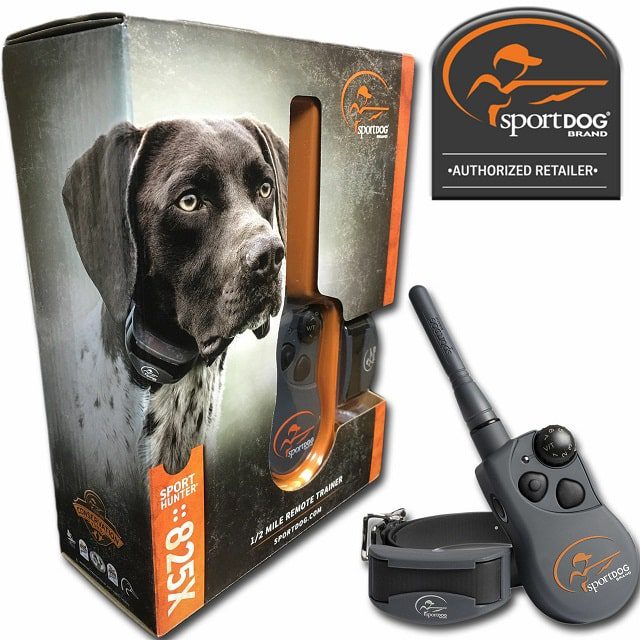 PROS
CONS

I am speeding up dog training by temperament learning and progressive modes.
Suitable for dogs of all sizes of eight pounds and up.
Waterproof technology.
Long battery life.

Not suitable for dogs with long hair.
Little large.
A little bit expensive, ranging from 100$.
PEDLZ MARDOG
PROS
CONS

Diversity of modes, including sound and vibration.
Offers protection to your dogs featured by safety technology.
They are reasonably priced, ranging in 30$ on amazon.

Concerns about durability.
Unsuitable for larger dogs.
Unproven customer services.
PetSafe Basic Bark Control Collar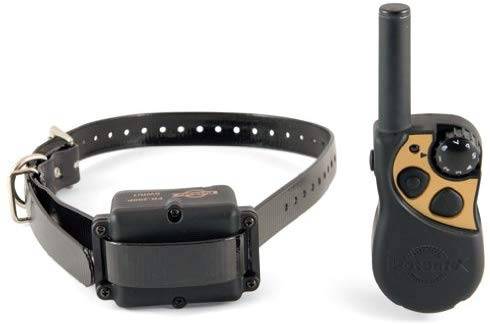 PROS
CONS

Progressive modes featured quick learning.
Prevents false corrections.
Inexpensive than a sports dog.

It can be too hard for small dogs.
Sometimes didn't detect a dog's throat bark.
Requires hard bark before offering a correction.
Garmin Bark Limiter Deluxe
PROS
CONS

Diversity of correction modes, including vibration.
Progressive correction levels.
They are counting of barking quantity during the day.

It doesn't prevent false correction.
Higher cost with fewer options.
Shorter life range of the battery.
Water-resistant rather than waterproof.
Dog Rook Humane Anti Bark Training Collar
PROS
CONS

Very reasonably priced, affordable
Used as an alternative to shock collars.

Non-rechargeable batteries.
The collar wouldn't work if sides to the dog's neck.
Nether increase the intensity of the dog nor respond to vibration or sound.
It doesn't stay tight.
Final notes about bark collars for small dogs
Bark collars are very efficient and affordable, offering anti-barking of small dogs.
It is animal-friendly and protects your pets.
Read Next – PetSafe Deluxe Easy Walk Harness
Top 5 Best Bark Collars 2022
Read Next – Strongest Bark Shock Collar
DogRook Rechargeable Dog Bark Collar - Humane, No Shock Barking Collar - w/2 Vibration & Beep Modes - Small, Medium, Large Dogs Breeds - No Harm Training - Automatic Action Without Remote -Adjustable
6 new from $29.49
62 used from $19.99
Free shipping
as of December 5, 2022 4:52 pm
DogRook Rechargeable Dog Bark Collar - Humane, No Shock Barking Collar - w/2 Vibration & Beep Modes - Small, Medium, Large Dogs Breeds - No Harm Training - Automatic Action Without Remote - Adjustable
2 new from $29.99
29 used from $19.99
Free shipping
as of December 5, 2022 4:52 pm
PawPets Anti Bark Collar - No Shock Training Dog Collar - Humane with Vibration and Sound Barking Collar for Small Medium Large Dogs 5-110lbs - 2 Pack - Great as Gift
as of December 5, 2022 4:52 pm
Garmin BarkLimiter Deluxe, Rechargeable Dog Training Collar with Automatic Levels for All Dog Breeds
7 new from $99.99
1 used from $131.24
Free shipping
as of December 5, 2022 4:52 pm
PetSafe Basic Bark Control Collar for Dogs 8 lb. and Up, Anti-Bark Training Device, Waterproof, Static Correction, Canine - Automatic Dog Training Collar to Decrease Barking
10 new from $39.95
13 used from $28.72
Free shipping
as of December 5, 2022 4:52 pm
PetSafe Bark Control Collar, Waterproof Basic Bark Control Collar for Small Medium Or Large Dogs 8 lb. & Up, Anti-Bark Static Correction Training Device for Canines, One Size, Blue
3 new from $54.95
5 used from $36.97
Free shipping
as of December 5, 2022 4:52 pm
PetSafe Lite Rechargeable Bark Collar, 15 Levels of Automatically Adjusting Static Correction, Rechargeable, Waterproof; Reduces Barking and Whining, for Timid Dogs for 8 lb
5 new from $89.95
5 used from $81.31
Free shipping
as of December 5, 2022 4:52 pm
SportDOG Brand NoBark 10 Collar - Rechargeable, Programmable Bark Collar - Waterproof & Submersible, Black
8 new from $99.95
4 used from $76.77
Free shipping
as of December 5, 2022 4:52 pm
SportDOG No Bark Collar 10R Bark Control SBC-R
as of December 5, 2022 4:52 pm
SportDOG Brand NoBark 8 Collar - Easy-to-Use Bark Collar - Waterproof & Submersible
6 new from $69.95
4 used from $62.12
Free shipping
as of December 5, 2022 4:52 pm
SportDOG Brand NoBark Rechargeable Bark Control Collar - Programmable, Waterproof Bark Collar
13 new from $109.95
8 used from $79.63
Free shipping
as of December 5, 2022 4:52 pm
Bark Collar No Bark Collar Rechargeable Anti bark Collar with Adjustable Sensitivity and Intensity Beep Vibration and No Harm Shock Bark Collar for Small Medium Large Dogs
2 new from $34.99
Free shipping
as of December 5, 2022 4:52 pm
NPS No Shock Bark Collar for Small to Large Dogs - Smart Chip Adjusts to Stop Barking in 1 Minute - Highly Effective Vibration and Sound Stops Barks Fast with No Pain - Safe, Anti-Bark Device (Black)
2 new from $67.80

as of December 5, 2022 4:52 pm